Investment Opportunities in Iloilo and Guimaras Report
During the Iloilo – Guimaras Investment Forum held on September 4, 2009, at the Hotel Intercontinental Manila, a lot of discussions were bared geared towards marketing the potential of Metro Iloilo – Guimaras as an attractive investment center specifically in areas of information and communication technology, tourism, and agribusiness.
One of the most exciting parts of the forum was a list of proposed major investments in Iloilo outlined in the "Tourism Investment Opportunities in Iloilo and Guimaras" report presented by Ms. Narzalina Lim, President of  Asia Pacific Projects, Inc. Here are some of the investments mentioned in the report: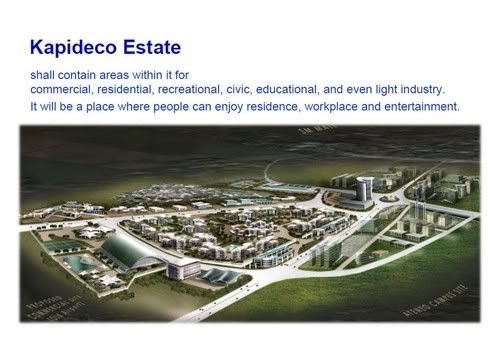 Kapideco Estate
Kapideco (Kauturan Pison Development Corp.) estate is a master planned mixed-use development currently being developed in the large area that was once salt beds and fish ponds in Brgy. Tabucan and San Rafael in Mandurriao. It is very accessible to Diversion Road and is located in between big commercial developments – Smallville Complex and SM City Iloilo. The whole area from Kapideco to the Old Airport Strip (Megaworld Site) is envisioned to be Iloilo City's next Central Business District. KAPIDECO is also the home of Ateneo de Iloilo's new campus, which is already near completion.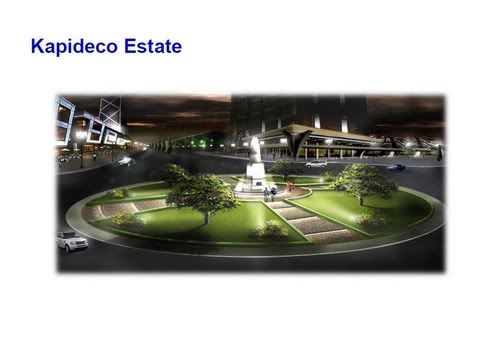 Plazuela de Iloilo
Plazuela de Iloilo is a commercial development located in a 12,533 square meter lot beside SM City Iloilo. The project includes a commercial strip with 8,600 gross leasable area and spaces for BPO firms (like call centers).
SM City Iloilo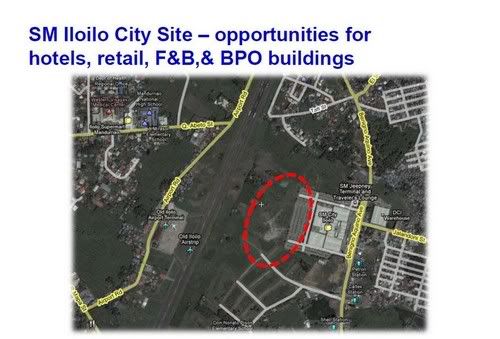 Revitalization of Calle Real, Iloilo's Central Business District
Calle Real (J.M. Basa – Iznart Sts.) is the lifeblood of Iloilo's Central Business District. There are 18 heritage buildings in this area alone and the City Government of Iloilo is currently inviting investors to help develop the area into a commercial and tourism center so that it can serve as a catalyst for economic revitalization in this once glorious landmark of Iloilo City.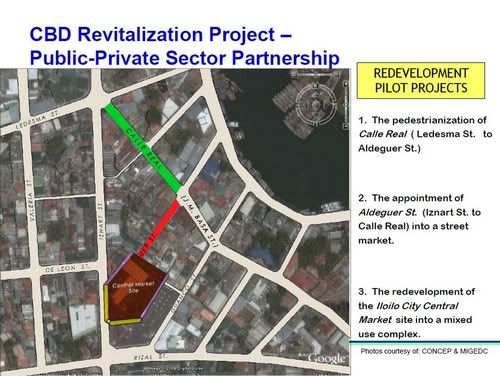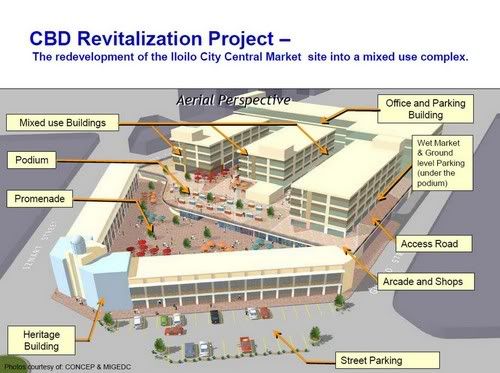 Improvement of Iloilo-Guimaras Ports
In line with improving the tourism infrastructure of Iloilo and Guimaras, plans are already underway to develop major access points between the two tourist destinations. The plans include improvement of the jetty port in Parola (located at the mouth of the Iloilo River) and the ports of Jordan and Buenavista in Guimaras.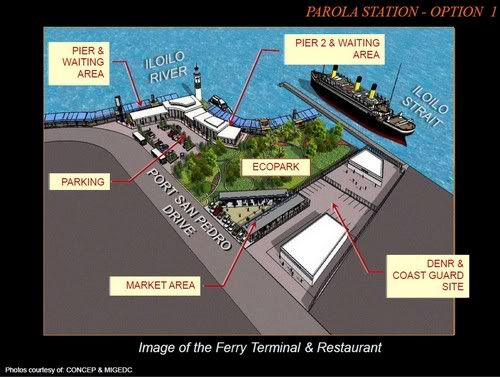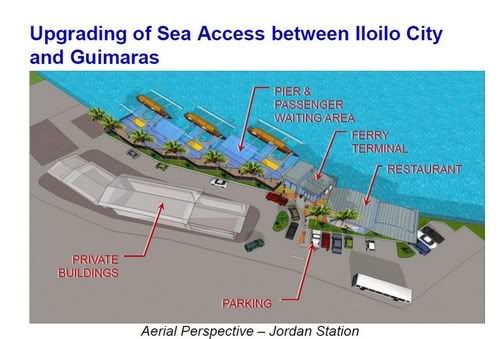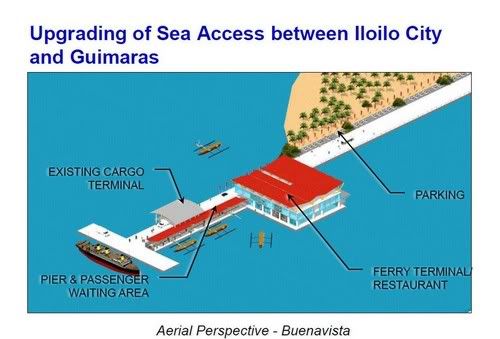 The information and pictures posted here were sourced from the "Tourism Investment Opportunities in Iloilo and Guimaras" presentation posted on the website of Asia Pacific Projects, Inc. (http://www.asiapacificprojects.com/updates.asp)